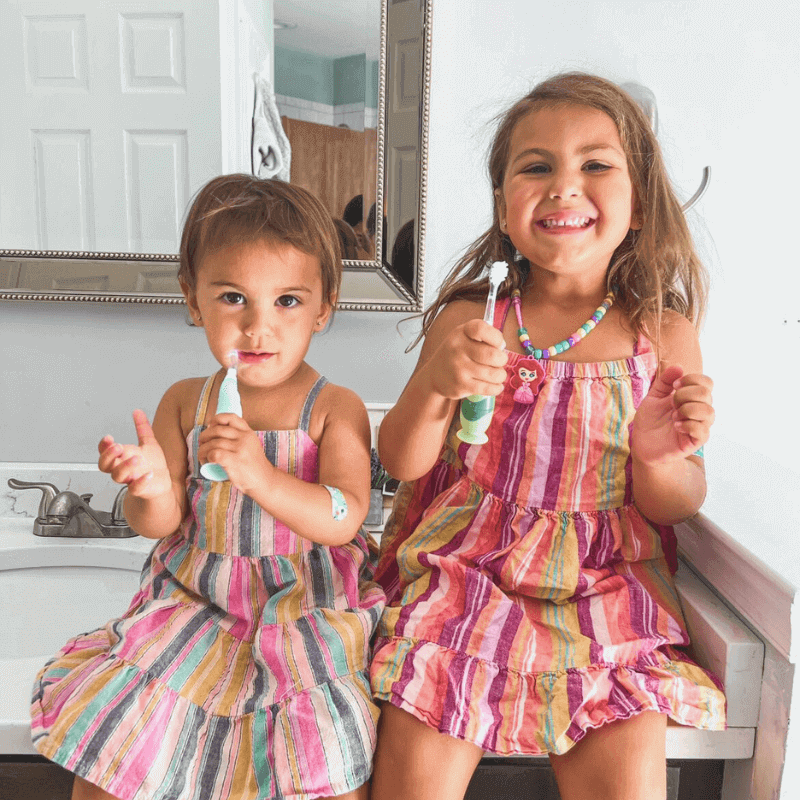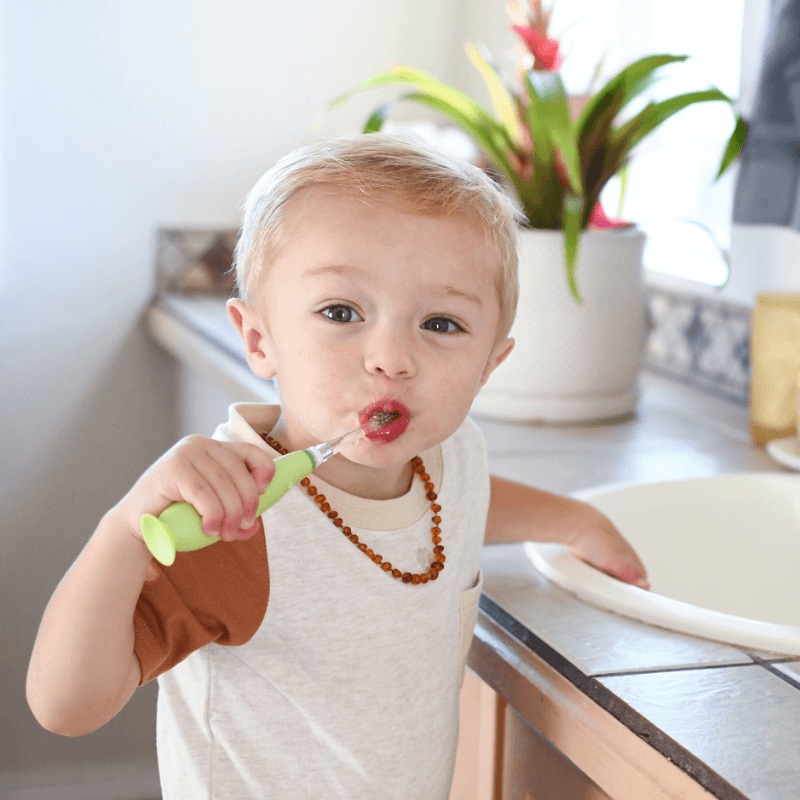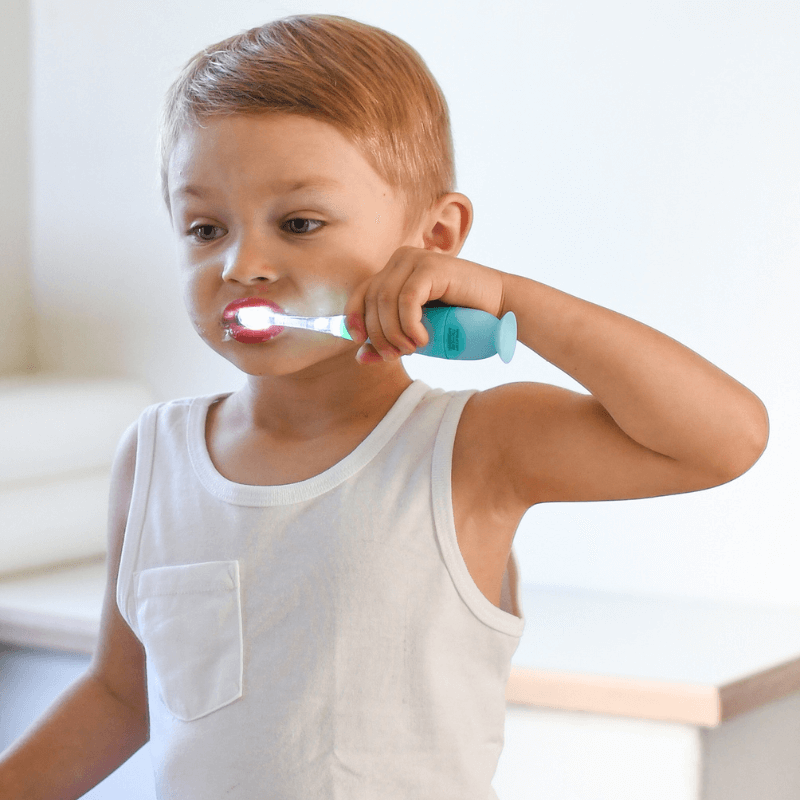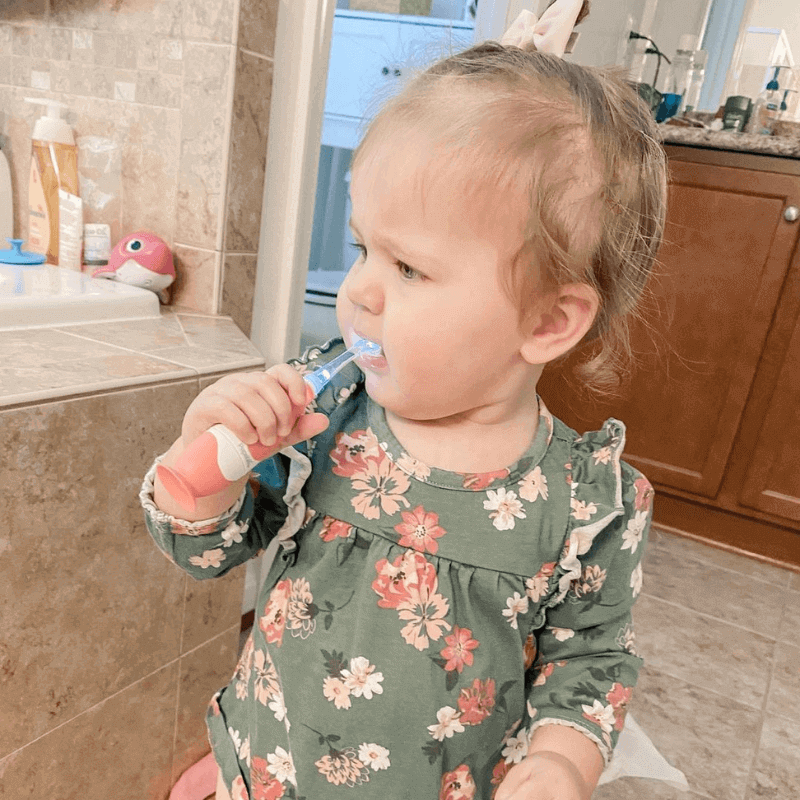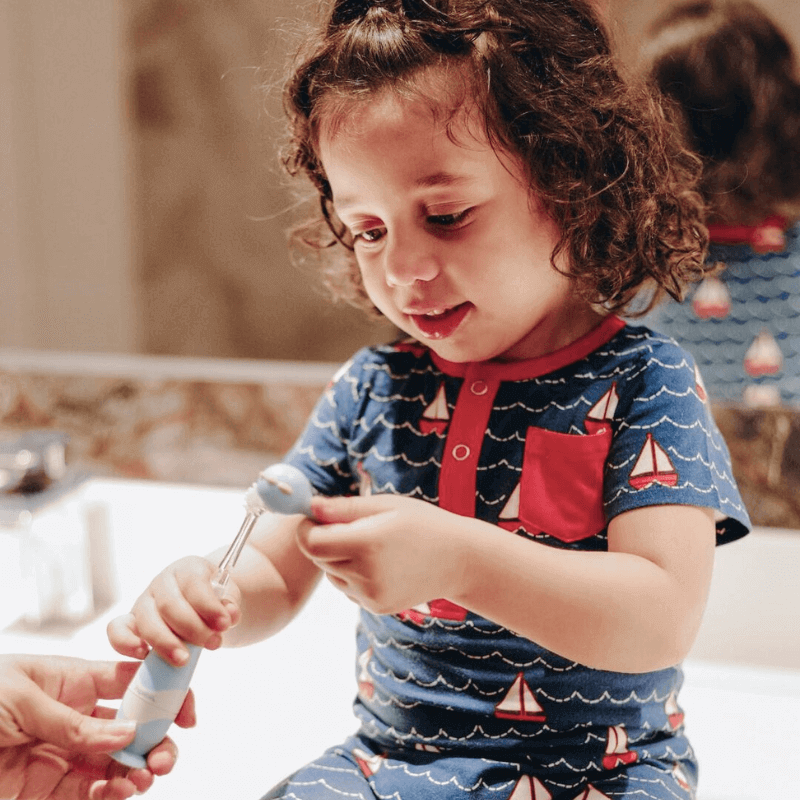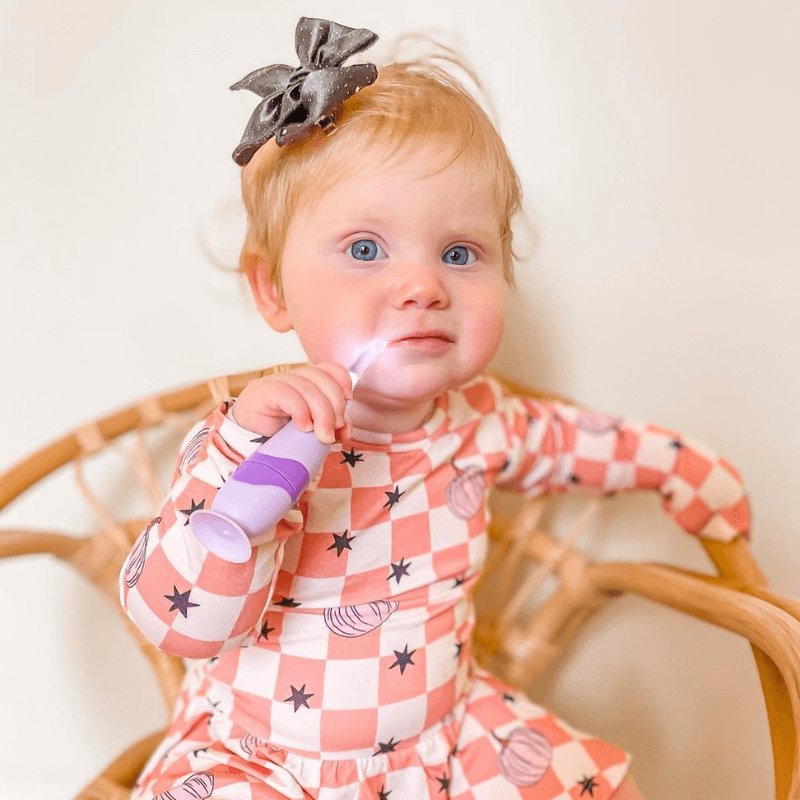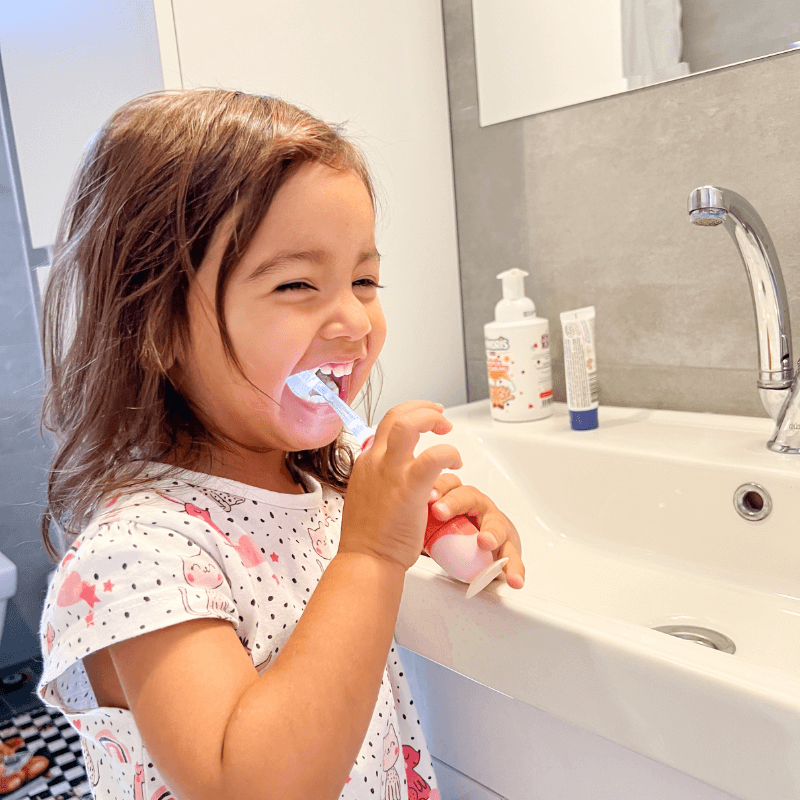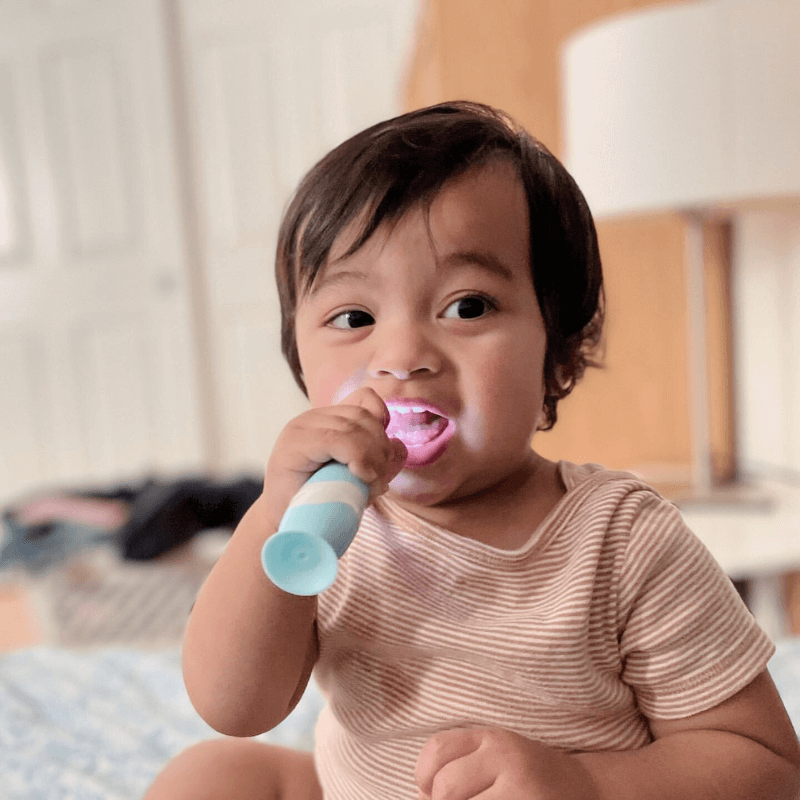 Papablic Dinosaur&Unicorn Series Electric Baby Toothbrush Set
Featuring a cute dino design, the innovative toothbrush brings the unique and pure fantasy in children's imagination alive and makes brushing so much fun for your children.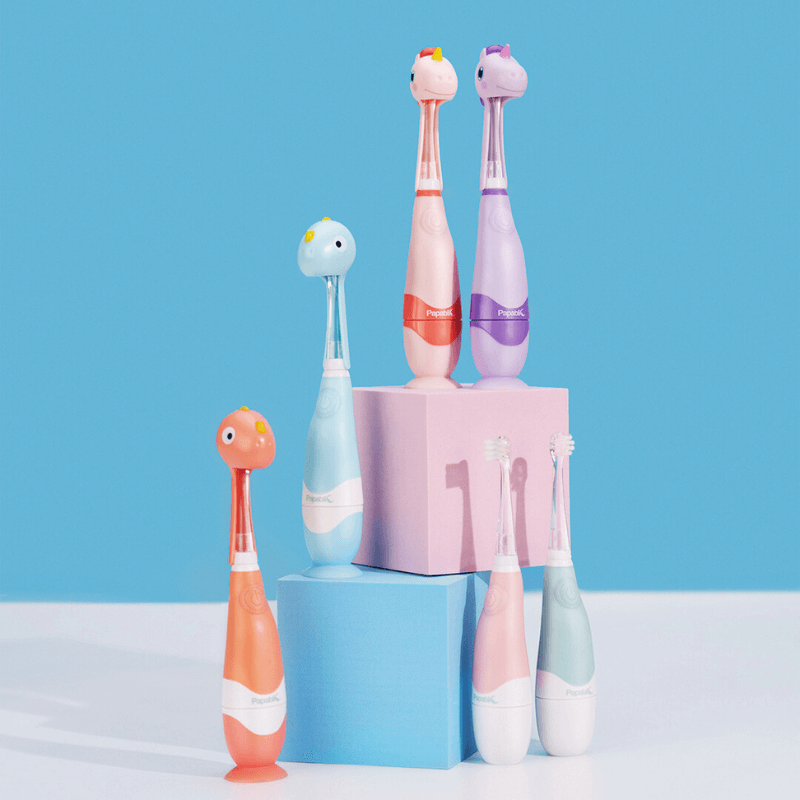 Papablic baby Sonic Electric toothbrush
Make Brushing Fun with Papablic
Papablic electric toothbrush has 18,000 delicate vibrations per minute that provide gentle and effective cleaning. Equipped with a 2-minute timer and 30-second pulse reminders, Papablic electric toothbrush reminds children to brush the next quadrant of the mouth and helps children develop good brushing habits.
Brush Head Cover: Keeps toothbrushes sanitary and dust-free, protecting your baby's mouth from unwanted germ.
Built-in LED light: Allows parents to see inside the baby's mouth. Its fantastic glows can catch baby's interest, so that kids will no longer be afraid of brushing their teeth.
Suction Cup: The bottom of the toothbrush is a suction cup for easy upright storage and prevents bathroom messes.
Ergonomically Design: Fit comfortably inside the palm of your children's hand with an easy grip.
Safety Guarantee: All Papablic toothbrush is certified to meet CPSC and CPSIA safety certifications. 100% BPA-free and safe for families.
Unique Cartoon Image Design
Papablic Baby Electric Toothbrush is a series of toothbrushes focused on children's oral care based on the images of dinosaurs and unicorns.
Six little dinosaurs and unicorns each with their own name: Gina, Debby, Doris, Arya, Jo and Max. Their identities are fighter , think-tank, singers, painters, gourmets and nature lovers. The designs of these cartoon characters are not only cute and interesting in appearance, but also imply parents' love and expectation for their children to grow up healthily and freely in a diversified direction.
Since the product was launched, the dinosaur and unicorn series electric toothbrushes have won the love of many parents, and have also been recognized and recommended by many professional dentists.
More Details
Set Included:Electric Toothbrush*6(Gina*1、Deeby*1、Jo*1、Max*1、Doris*1、Arya*1)、Battery*6、Replacement brush head*18
Material: Brush Head - Plastic, Handle - Silicone,Non-toxic, BPA free
Package Dimensions ‏ : ‎ 7.52 x 3.7 x 1.54 inches; 3.53 Ounces
For Ages:1-3 Years