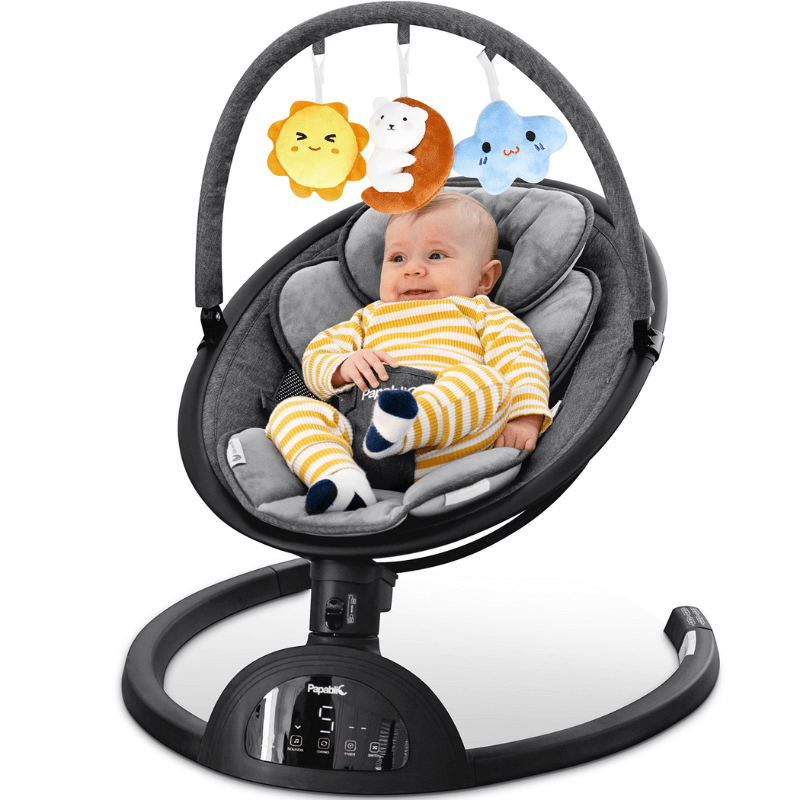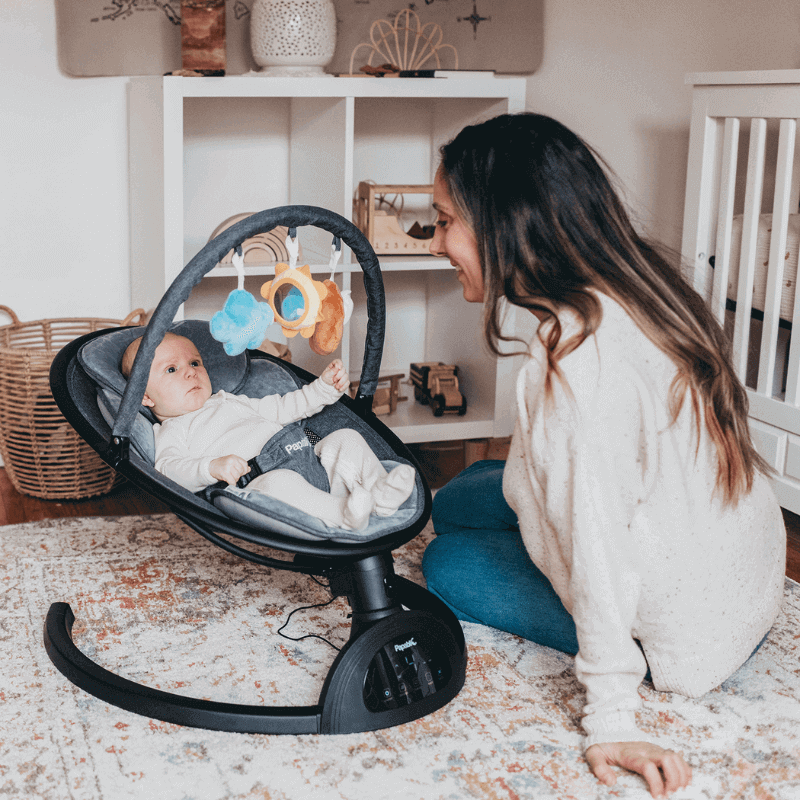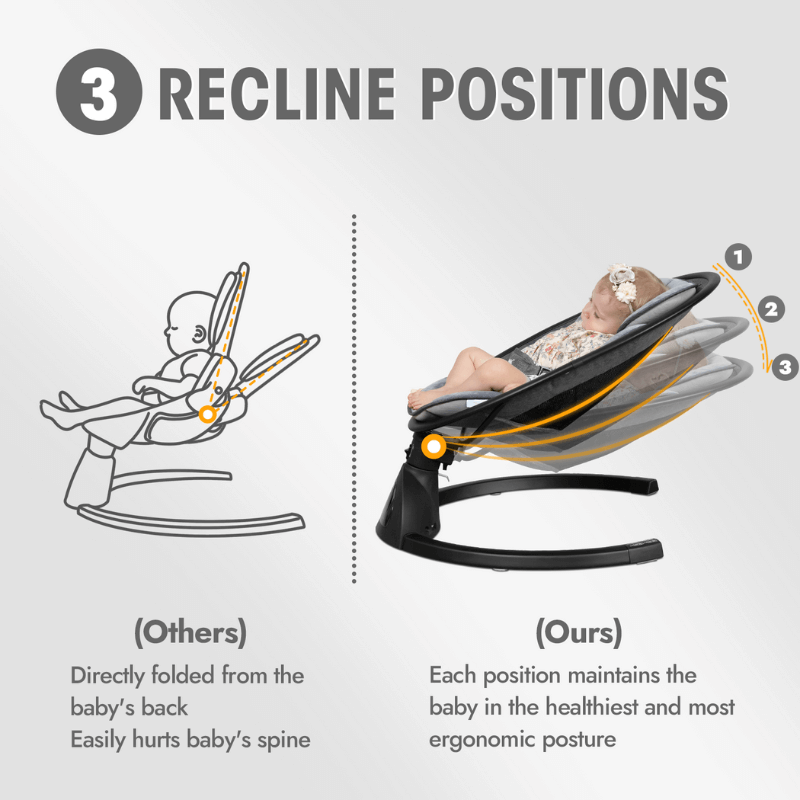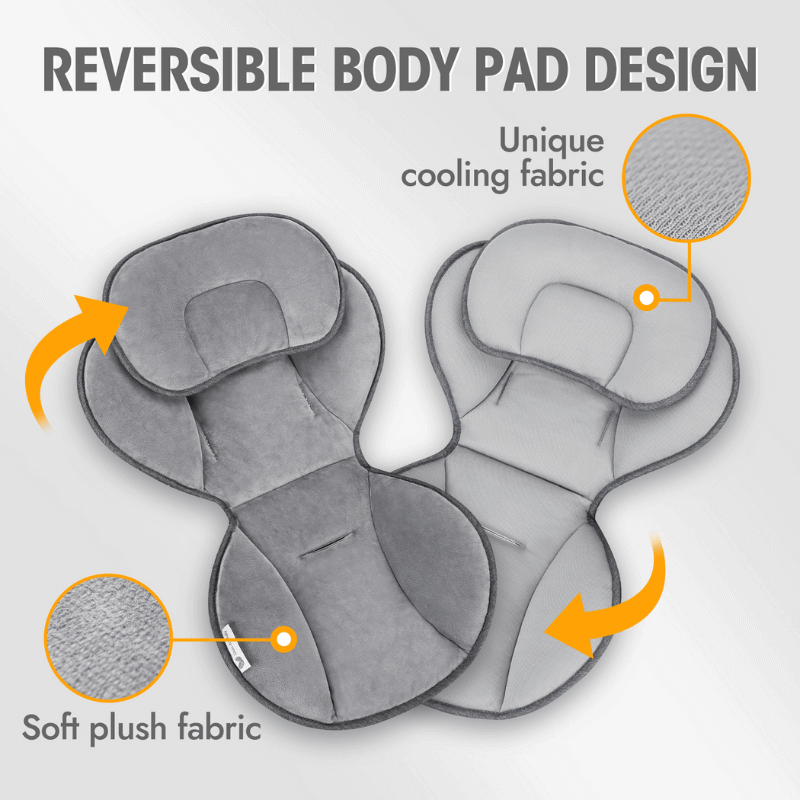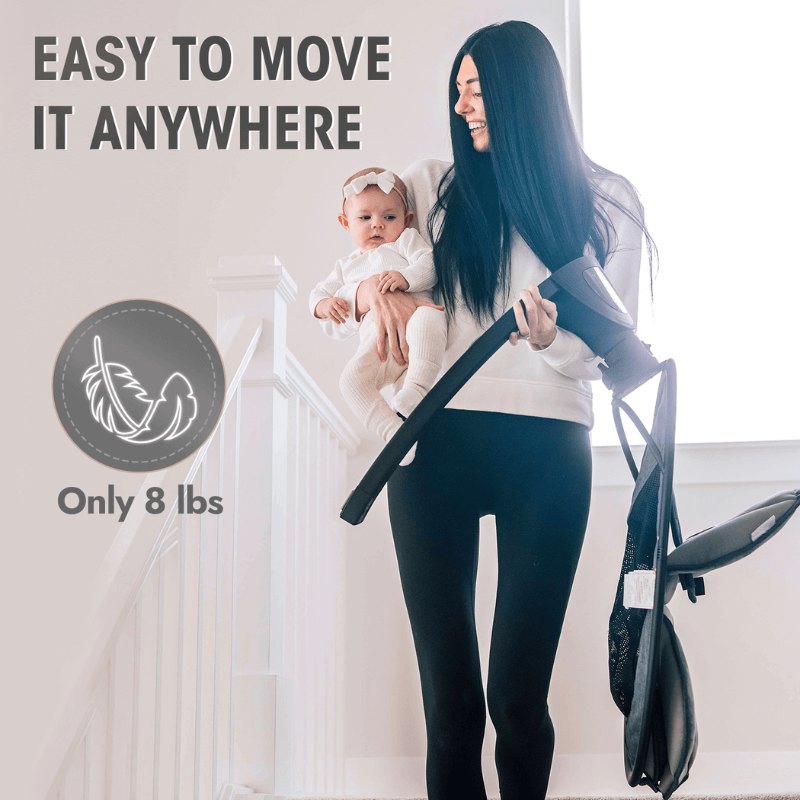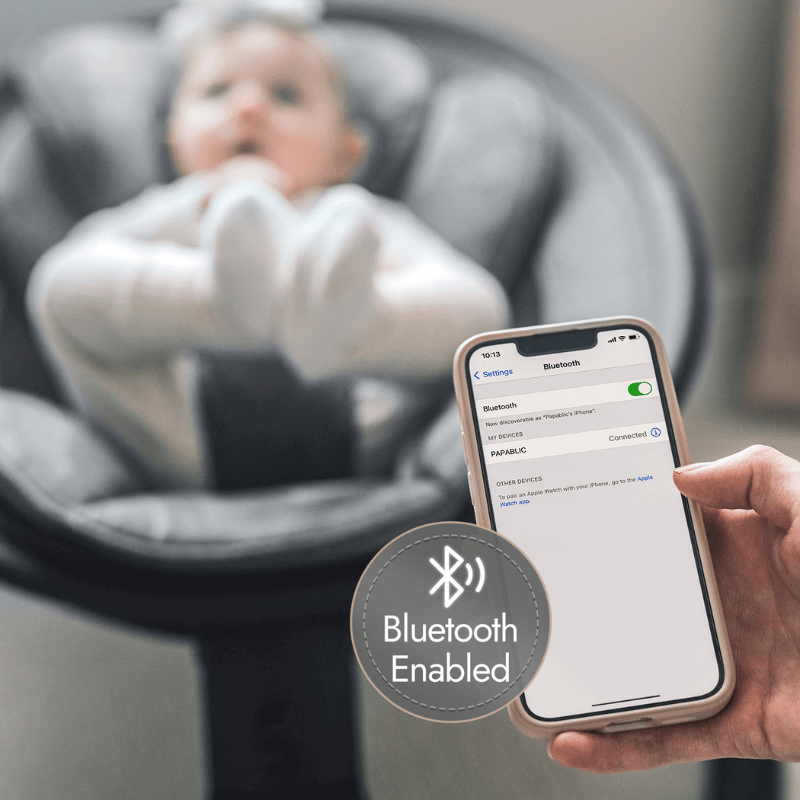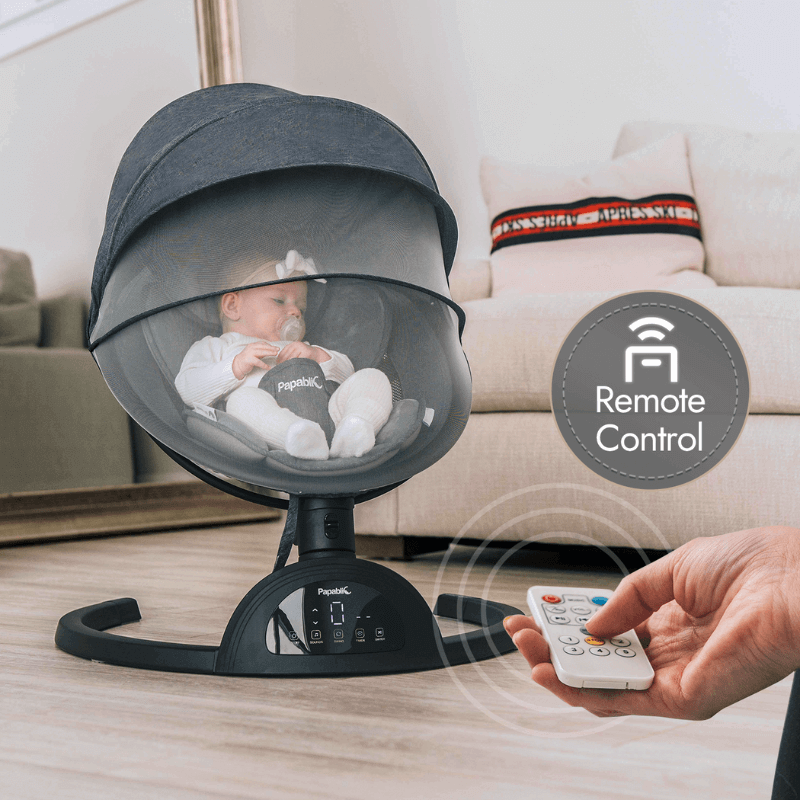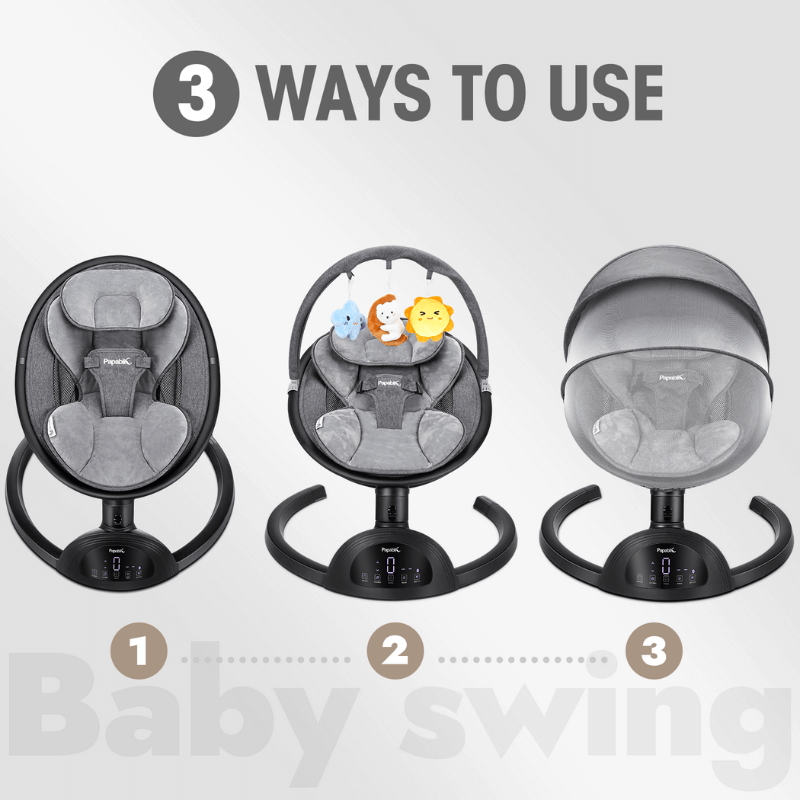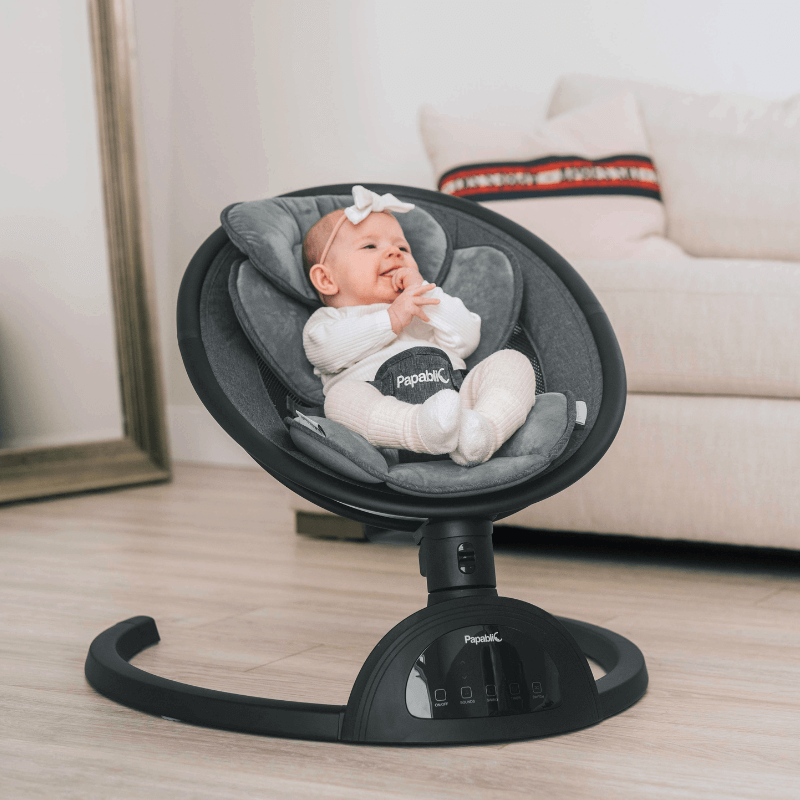 Papablic Archie Bluetooth Portable Baby Swing
It's time to get an electric swing and free your hands! Papablic Bluetooth Portable Baby Swing features 5 natural rocking speeds and 3 reclining positions, mimics the feeling of rocking in mom's or dad's hand, soothes baby and keeps them comfortable and quiet.
💗Get a discount for new baby swing!💰Use the code:New10 to save 10% at checkout.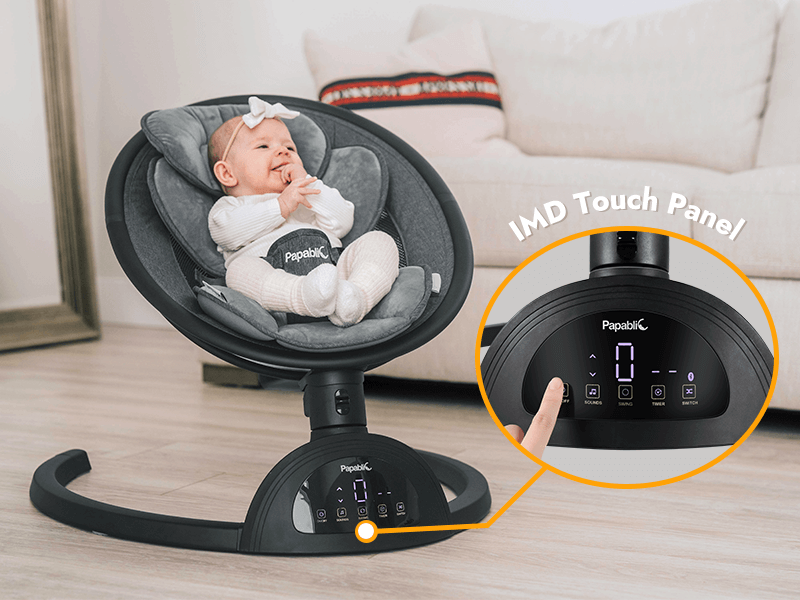 More Hands-Free Moments
Sometimes all your baby needs to flip from cranky to soothed is being rocked in your arms while listening to a calming lullaby. But after cuddling and singing to your little one all day (and night) long, you'll want a much-needed break.
That's where Papablic's Archie baby swing for infant comes in! Equipped with 5 natural sway speeds, unique 3 incline angles and 3 timing modes our baby swings will give your baby a safe place to relax while you rest or are busy doing other things.
* Comes with a mosquito net 🦟🚫 and hanging toys🧸
Size and Weight:
Dimensions:24.8 x 24.8 x 24.8 inches
Product Weight:8.6 pounds
Using limit: weight 20 pounds
Age Range:0-9months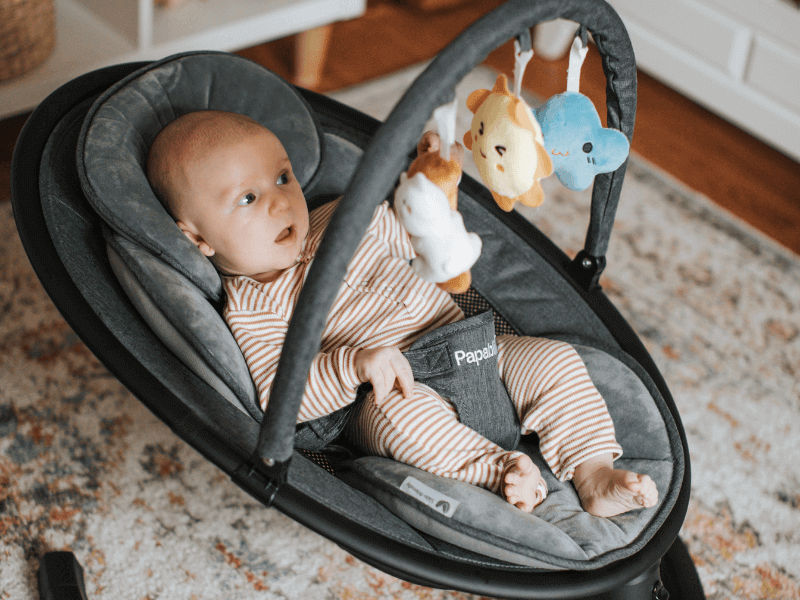 Features
👶 Give Your Arms A Rest: Swinging our baby in arms for hours upon hours will make our arms feel like they might fall off. This baby swing emulates the feeling of being rocked in mom's or dad's hands, featuring a natural side-to-side motion at 5 different speeds so you can keep your little one calm and your hands-free.
👶 Adjustable seat recline: Our baby swing for infants offers 3 adjustable incline positions so you can find the angle that your babies like the most. And play any of 12 built-in sounds or other songs via Bluetooth to help your baby relax.
👶 Unique Breathable System: Archie baby swing with plush seat and head support are perfect for snuggles during the winter, while the cooling fabric on the other side and the breathable net at the bottom of the seat will keep your baby sweat-free in the summer.
👶 Carry Archie Swing Anywhere: Only 8 lbs! So lightweight that you can easily move it from room to room which you need or even to your parent's house. It can also operate on batteries and has a canopy to keep bugs away from your baby.
👶 Easy to Assemble: It just needs less than 5 minutes to quickly install. And it comes with 3 cute toys to attract the baby's attention, your baby will love being entertained, and you'll love having a moment to yourself.