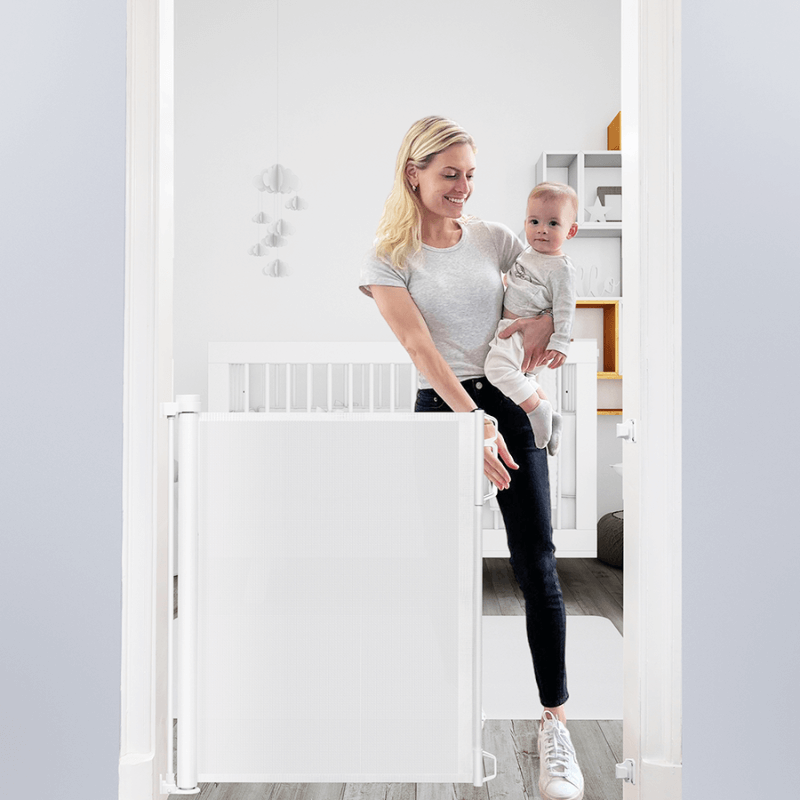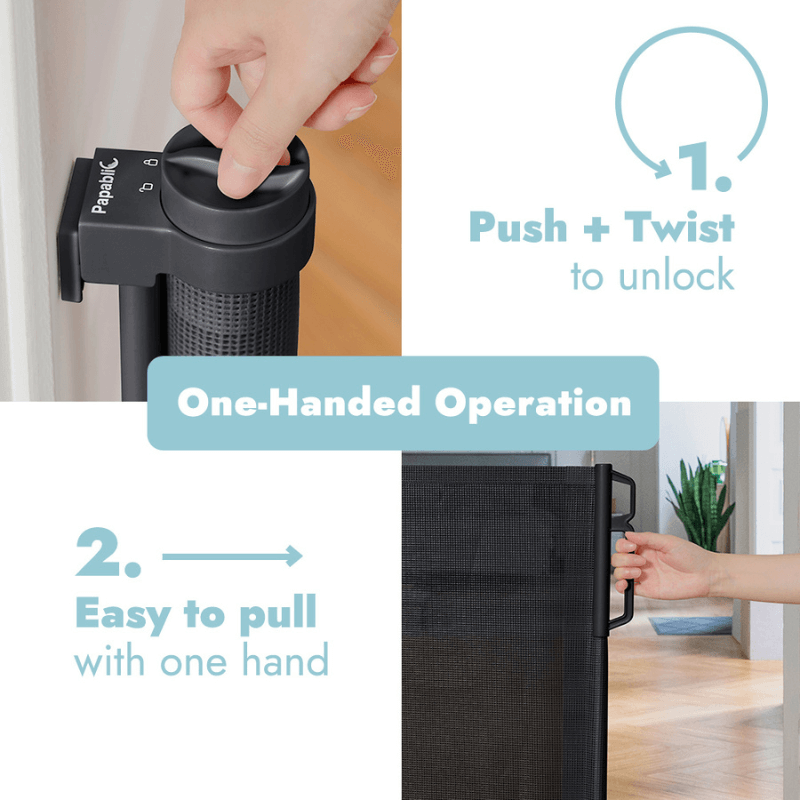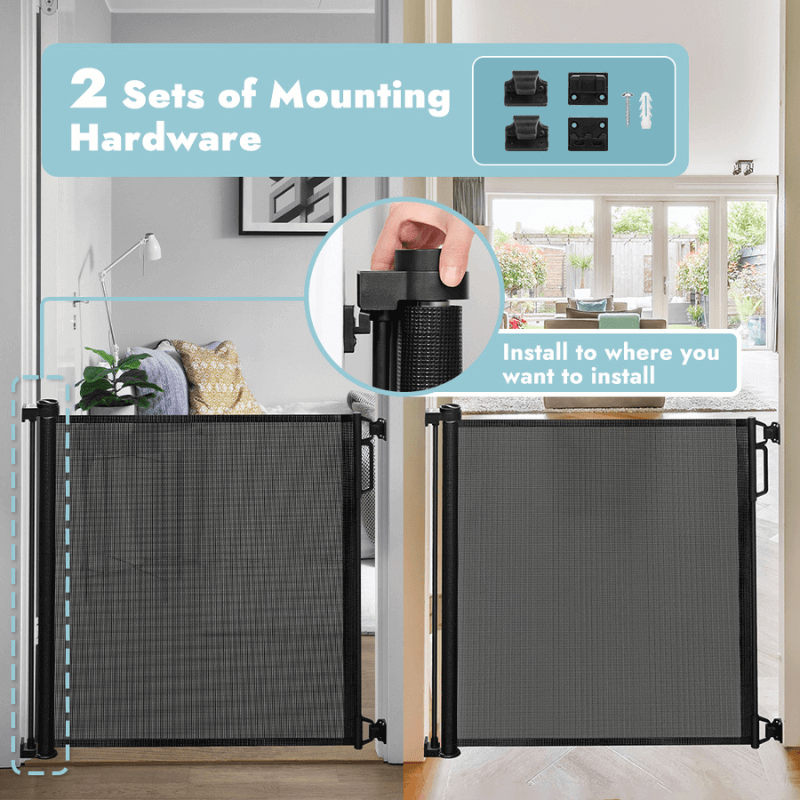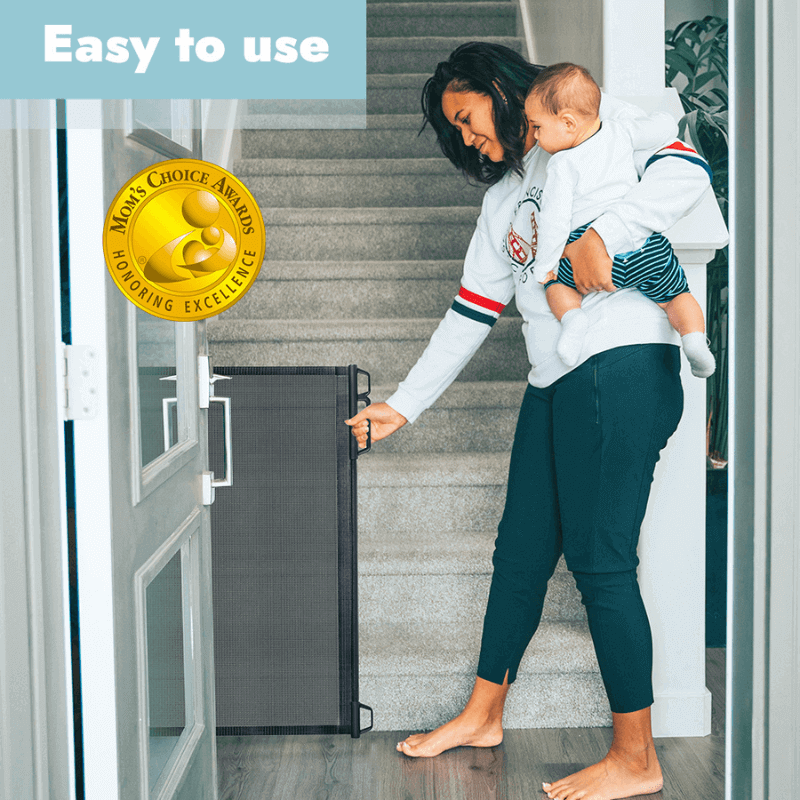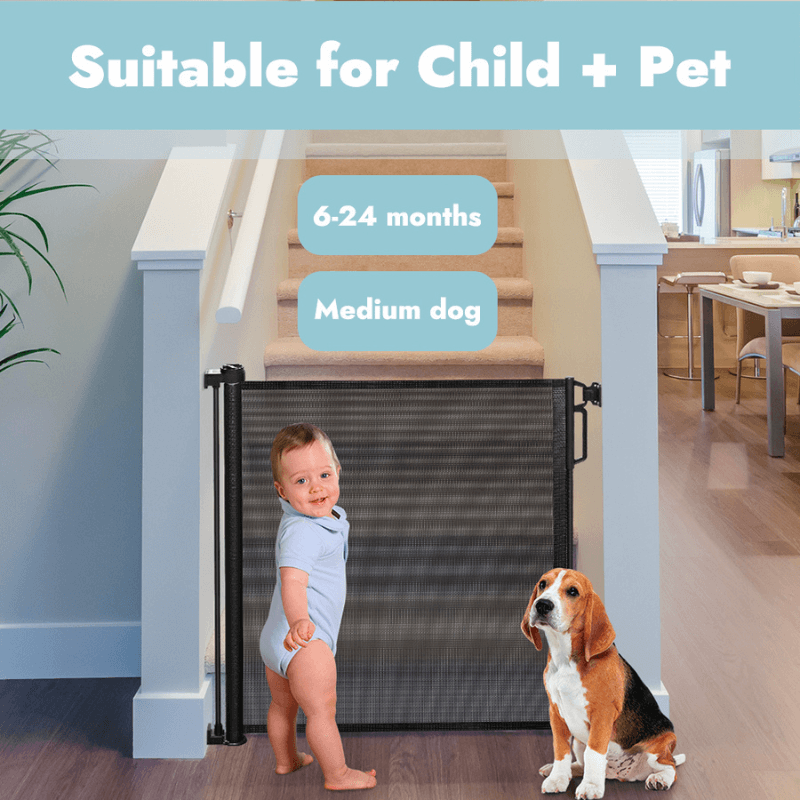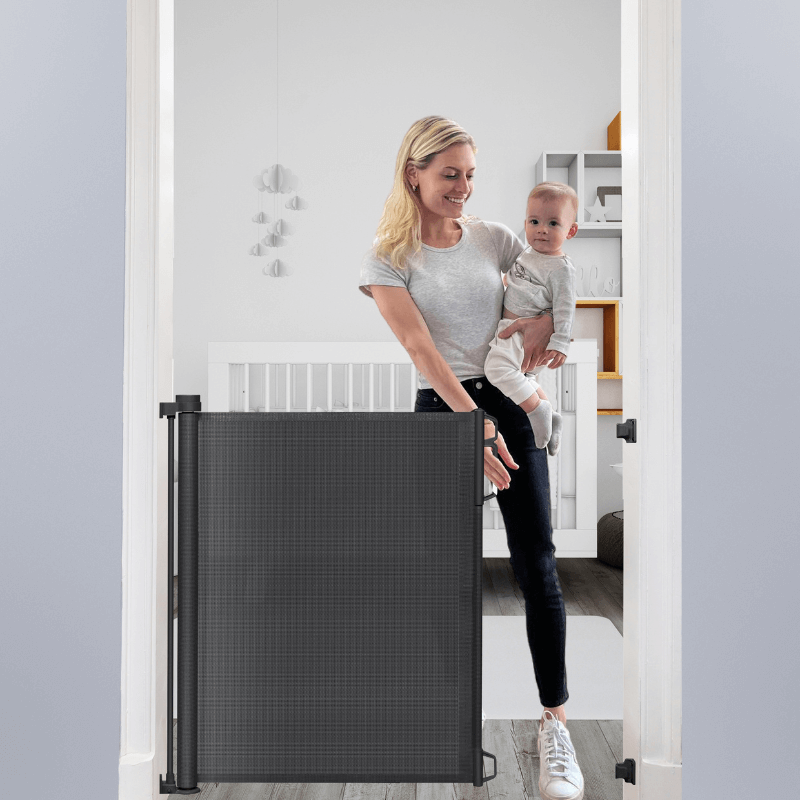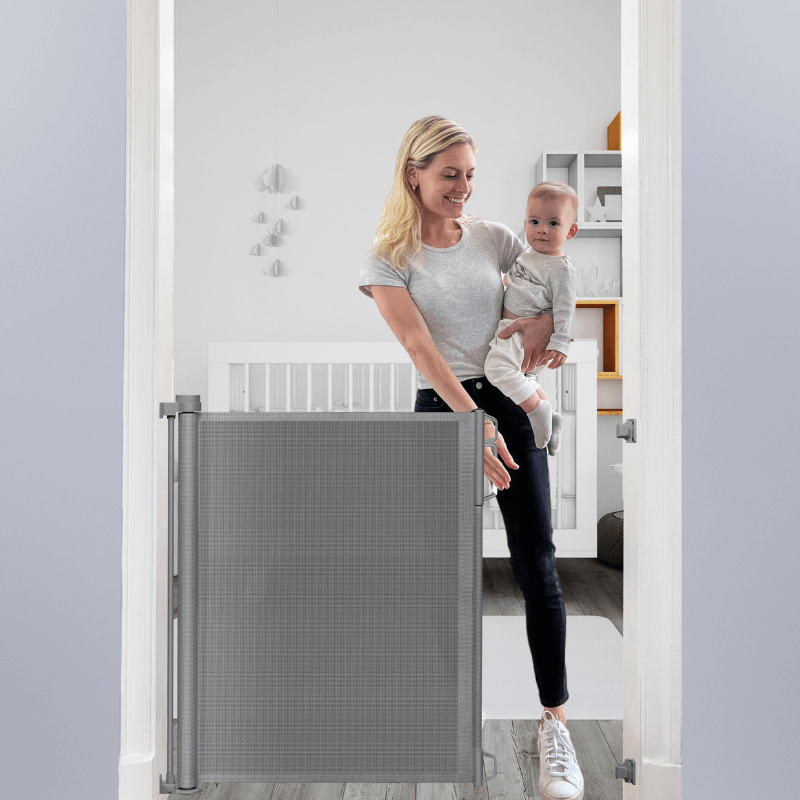 Papablic Retractable Baby Gate, 34" Tall, Extends to 54" Wide
All Time Baby Guardian
Papablic Retractable Baby Gate is designed for the busy parents, it gives your baby a safe space to play, avoid household chaos and keep your baby away from harm, parents can free their hands to do their own things.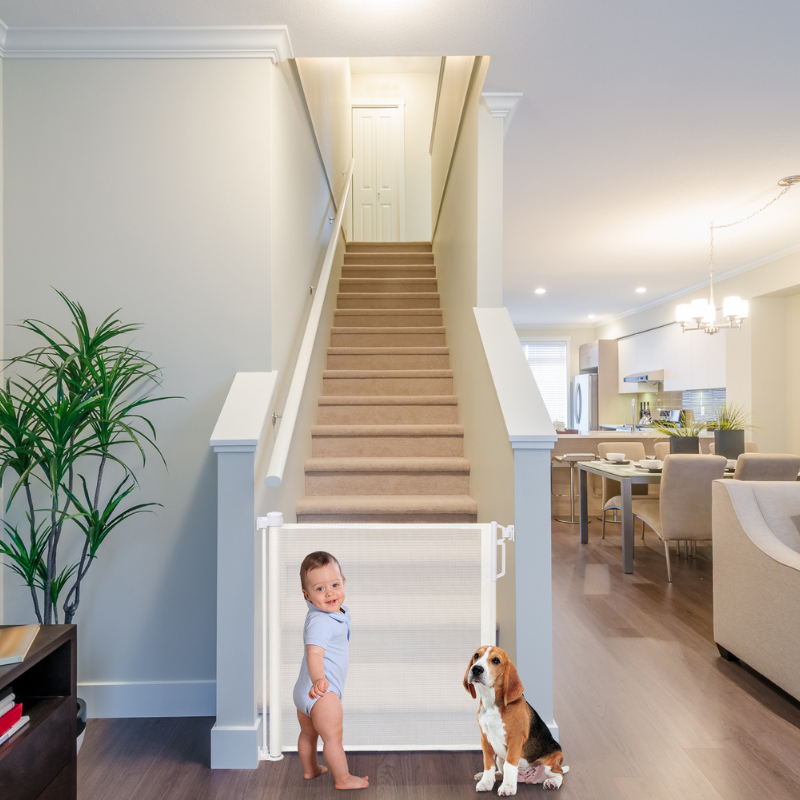 Features
🌈 One-Handed Operation: The top knob of the retractable baby gate provides a user-friendly experience for adults, it's easy to operate with one hand even while holding your toddler in one arm, while effectively preventing curious children and pets from attempting to escape.
🌈 Safety Mesh Mechanism: Our baby gate provides excellent protection for your babies with soft mesh material that minimizes the risk of injuries during playtime. It's designed without a bottom balustrade, making it a safer choice that eliminates trip hazards. Mesh can be completely retracted away when not in use.
🌈 Both for Children and Pet: This mesh gate is suitable for child aged 6-24 months and small to medium pets weighing between 4.5kg (10lbs) to 18kg (40lbs). NOTE: This product can be installed as hardware mounted (requires drilling holes).
🌈 Multi-Scene Use: Papablic retractable baby gate extends up to 54" wide and is 33" tall, designed to be installed at the BOTTOM of stairs, doorways, hallways, indoor and outdoor use. Comes with installation hardware and 2 sets of components for versatile use.
🌈 Safety Tested and Approved: All gate lines are tested to the safety standards, meeting ASTM standards. Each gate is certified and includes a 1-year limited warranty. Use it with confidence!
Ideal for indoor and outdoor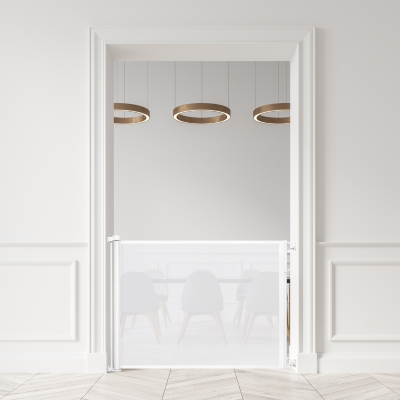 Indoor
Suitable for laundry, kitchen, doorways, hallways and places where you don't want your baby to crawl into.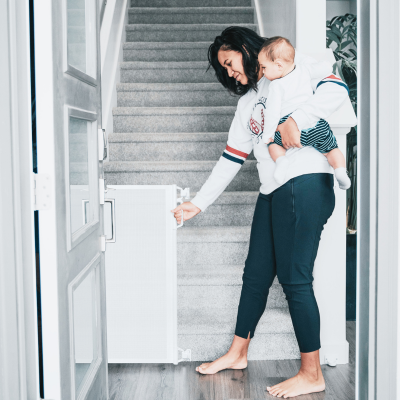 Stairways
Suitable for at the bottom of stairways.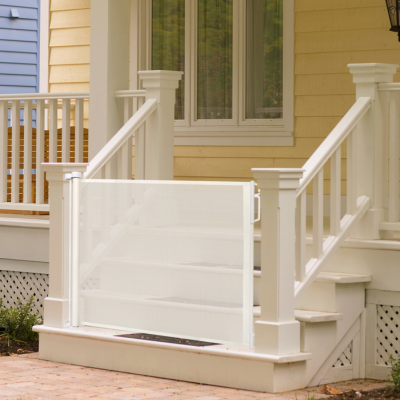 Outdoor
Suitable for outdoor use on patios, decks and porches.
Space Efficient
Saving space, fits in all decoration style, retracts out of the way when not in use.