Papablic × Good+Foundation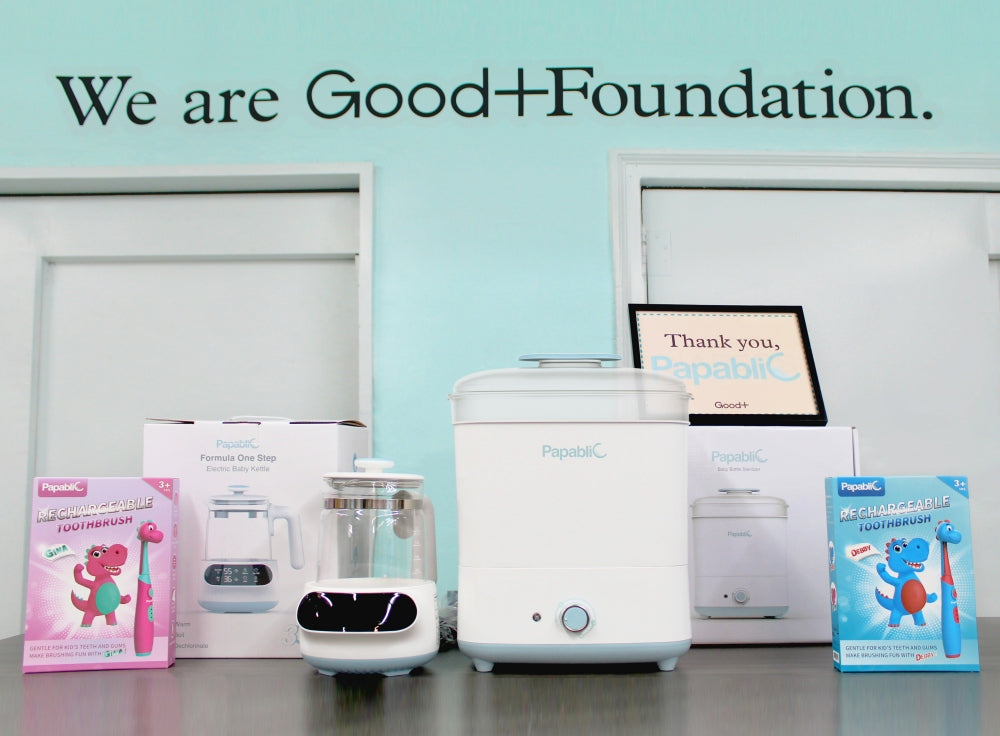 New year, new start
A new year is a new start with full of hope and possibilities, Papablic is celebrating the new year of 2023 with giving back.
When you shop with Papablic, you are supporting underserved parents to dismantle multi-generational poverty. As Papablic always wants to spread our love and passion to the community, we are thrilled to collaborate with Good+Foundation, a leading national nonprofit, by donating over $50,000 valued essential items for babies' health and safety needs.
A Dad in Deed, A Family in Need
Both Papablic and Good+Foundation are concerned about fathers as a group , and believe in the importance of fathers' present in the family. A lot of fathers out there are struggling with finance and custody, but their endeavor is often time neglected by the society. Papablic is a brand founded by a father, we support fathers and their families, because fathers are not isolated in parenting setting. By reaching out to fathers, we are also helping mothers and children.
This company is joining us in our mission to disrupt multi-generational poverty with their donation of brand new parenting items that are essential for raising healthy and happy babies, yet out of reach for many families. Thank you, Papablic, for your generosity